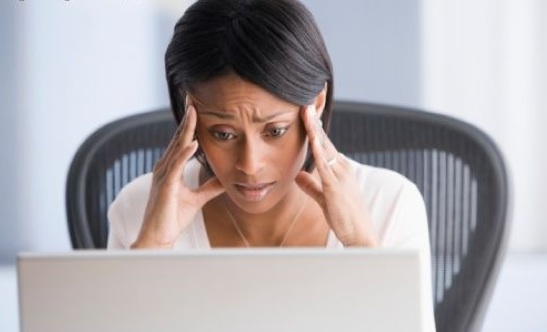 Making the decision to leave your job is never an easy decision. There's a great song by Kenny Rogers that's says, "You gotta know when to hold, know when to fold, know when to walk away, and know when to run." I liken the decision of taking the leap much like those lyrics. There's no larger mistake you can make than staying with your company past your skills, abilities, or personal sanity.
The thing is, everyone has a bad day here or there but if the impending despair of Monday rolls around and you consistently find yourself sitting in your car in need of your favorite gospel track or shot of your favorite tequila it's probably best you part ways. Sadly, some people waste years of talent in a dead-end job without ever seeing the signs they were in a dead-end job.
Even I have had to learn the hard way that when all signs point to GO, you should. I once had a job where my boss flat-out told me my role was a dead-end opportunity; there was no opportunity for advancement or additional money. And guess what? I still stayed over a year and half past that conversation! Why? Maybe I was scared, maybe I thought my "awesomeness" could change the scenario, or maybe I was just too lazy or complacent to make a change (after all it was decent money)? In the end however, the forecast was accurate and I learned a tough lesson and I'm better for it. Since then, I've become somewhat of a connoisseur of recognizing dead-end opportunity. As such, here's a little "TEA" on the 5 signs you might in a dead in job to avoid the same pitfalls:
You're overqualified and not feeling challenged or passionate about what you do.
You've hit a glass ceiling monetarily and upward mobility is nowhere in sight.
You are miserable, your treatment, working conditions, job duties are making you physically ill, or you just simply have the boss from hell.
There is absolutely no work life balance and you have no time to personally develop yourself or for self-care.
The company is sinking financially, unethically, or there are impending negative restructures.
If after reading those 5 scenarios and the answer to any of those questions are "yes" it may be time to consider moving on to an opportunity better aligned to your long-term goals and ideal culture. But before you go make sure you understand the risk, have options, and you leave gracefully. No matter how bad the situation you don't want to burn a bridge. Worse than a bad job, is a former bad employee. And whatever you do don't hold or fold too long before walking or running.
XOXO,

#THATSTHETEA